NEWS
A Women's Day inspiration – Patricia Neal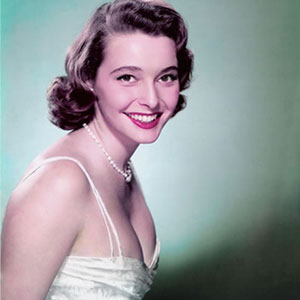 By Jos Scharrer, MD Scharrer Advertising
It was on Women's Day, that I heard that Patricia Neal had passed away the previous day at age 84. While I have been inspired by many women over the years, Patricia Neal certainly struck a core with me and many women, and I always closely followed her life. Her achievements in life were almost super human. She made her Broadway debut at 20, in Lilian Hellman's Another Part of the Forest and won her first Tony for Best Actress. In 1963 she won the Academy Award for Best Actress for Hud, playing opposite Paul Newman.
Her leading men included Ronald Reagan, John Wayne, Martin Sheen, George Peppard and Gary Cooper, with whom she had a long affair. She married author Roald Dahl, one of everybody's favourite authors and had five children. How's that for a blessed life, you would think.
However, her four-month-old son Theo was severely injured when his baby carriage was struck by a taxicab in New York and suffered brain damage. Two years later her eldest daughter Olivia died of measles encephalitis aged seven. Then three years later Patricia herself suffered three burst cerebral aneurysms while pregnant with her fifth child Lucy. She was left unable to talk or walk.
Her husband took control of her rehabilitation and she eventually relearned to talk and walk and even returned to her acting career, earning another Oscar nomination and three Emmy nominations. I remember seeing her walk on the stage at an Oscar ceremony to a standing ovation, and then give a short speech, beautifully delivered. Her struggle to get well is regarded as an epic in the annals of stroke rehabilitation.
The Patricia Neal Rehabilitation Centre, which helps people to recover from strokes, spinal cord and brain injuries, is named after her. She devoted much of her time and energy to developing this centre and also made innumerable charity appearances at fundraisers for stroke victims.
After thirty years of marriage, she divorced Roald Dahl after she found out that he was having an affair with her best friend. He remarried shortly afterwards.
Her family was with her when she died after a long battle with lung cancer, and one of the last things she told them was: "I've had a lovely time".
How's that for an indomitable spirit!