NEWS
Brits ban anti-terrorist hotline ad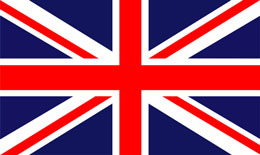 Clearly the British are not as sensitive about crime as we are in South Africa. According to Campaign, the ASA there, has just banned a radio ad as being "offensive", because it asked people to report suspicious behaviour.
Apparently the ad warned people to be suspicious of any male neighbour who didn't talk to anyone, kept to himself, paid cash because he didn't like using bank cards and kept his curtains closed. This behaviour was identified by the Metropolitan Police as a trend in evidence given in court at recent terrorism trials.
Now frankly if I had a neighbour like that, I would certainly be sending an SMS to Crime Line at 32211.
Primedia runs the successful Crime Line in South Africa, with all the blessing of the police, the public and in line with the government's call for the public to break their silence on crime. It has been so successful that in 2009 as a result of tip-offs, 850 arrests were made and R32.1 million of stolen goods and drugs had been recovered.
Seems the British ASA had received some complaints that the ad made an undue appeal to fear, that the ad could encourage people to victimise their neighbours, and that the ad could encourage people to report law-abiding citizens.
What a load of nonsense! So what if a law-abiding citizen who acts in such suspicious manner lands up being reported. What's he doing acting like a hermit without a bank account anyway? When he is checked and found to be law-abiding, then that will be the end of the matter. I say better be safe than sorry.